The International UPDATE
February 25th, 2021 by Morgan Thomas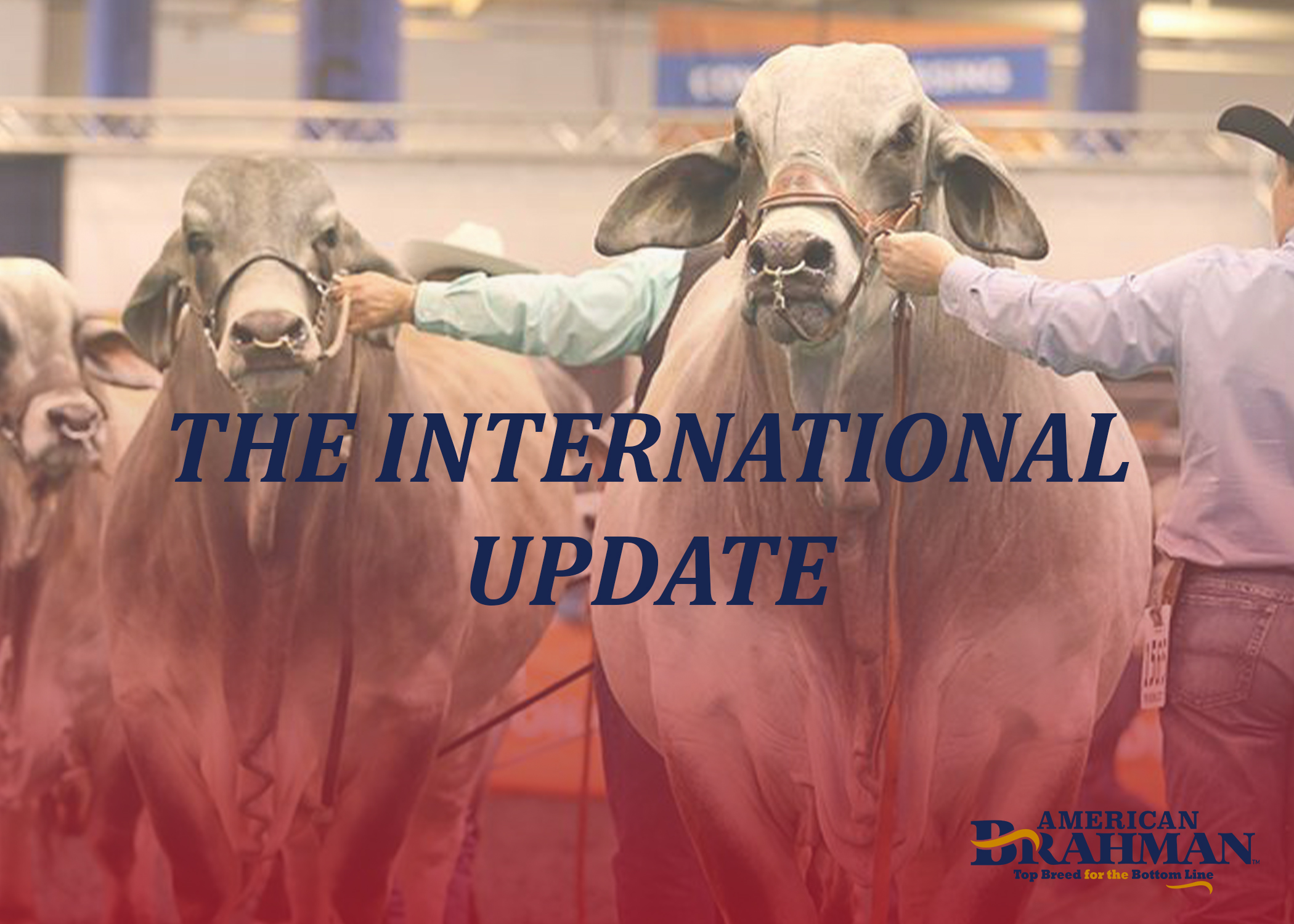 With the cancellation of the Open Breeding Cattle Shows at the 2021 Houston Livestock Show and Rodeo, many have been asking what this means for the 2021 International Open Brahman Show.

We are pleased to be taking part in "The International" a Multi-Breed Open Breeding Cattle Show to be held March 23-28, 2021 at the Extraco Events Center in Waco, TX.

Entries are now open and can be made through SHOWORKS and will close on Monday, March 1, 2021 at MIDNIGHT. Please make sure to take note of the Animal Health Requirements as per the ABBA Class Breaks which can be found HERE. Valid Health Papers are required for ALL ANIMALS coming onto the fairgrounds.

We will be holding our Annual International Sale on Thursday, March 25th at 7:30 PM CST in Waco. We will be featuring 20 lots of ELITE American Brahman Genetics and invite each of you to come take part in this prestigious event All lots will be available for viewing through cattleinmotion.com with a few lots being in person at The International.

The ABBA International Committee will also be hosting an International Gala on Friday, March 26th at The Phoenix in Downtown Waco. We invite each of you to come join us for a night of food, dancing and fellowship.
For more information and to purchase tables or tickets, contact Morgan Thomas at mthomas@brahman.org or (979)485-5528. Tables and tickets must be purchased prior to March 12, 2021.

Hotel information can be found at Brahman with all room blocks being under "The International."

Please find the tentative Schedule of events for Brahman Cattle below.

TUESDAY, MARCH 23
8AM- Barns open for Cattle Move-In
5PM- 8PM- Brahman Cattle Check-In
6PM- All Cattle Must Be In Place

WEDNESDAY, MARCH 24
9AM- Brahman Cattle Weights & Measures
6:30PM- The International Opening Ceremonies & Welcome Social

THURSDAY, MARCH 25
10AM- ABBA Annual Meeting & Elections
7:30PM- ABBA International Brahman Sale

FRIDAY, MARCH 26
8AM- Group Classes, Followed by 2021 International Female Show
7PM- ABBA International Gala

SATURDAY, MARCH 27
10AM- 2021 International Bull Show

We would like to invite each of you to attend this event, and although it may not be the Houston we are all accustomed to, we invite as many international guests and friends that would like to join us. If you have any questions, please contact us at international@brahman.org.