2022 International Brahman Show
November 30th, 2021 by American Brahman Breeders Association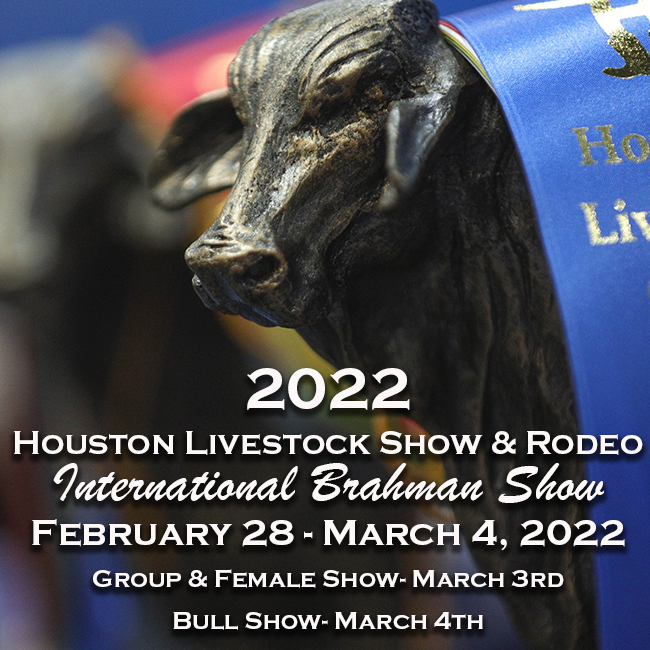 Brahmans are headed back to Houston! We are excited to announce that the 2022 International Brahman Show will be held once again in conjunction with the Houston Livestock Show and Rodeo at NRG Center in Houston, TX! We would like to invite all of our members, breeders and Brahman enthusiasts to join us February 28 – March 4, 2022 for an event that is sure to be a highlight of the year!
Entries can be made by visiting rodeohouston.com and close January 5, 2022.
As exciting as it is to be back on the green shavings, we do hope that you will join us for a week filled with activity and great Brahman Cattle. Please find the below hotel accommodations and if you have any questions, please contact the ABBA Office at 979-485-5528 and we'd be happy to assist you in any way that we can. We will be releasing more information as it becomes available and we look forward to seeing everyone in Houston next year!
2022 International Show Room Blocks