Leadership
American Brahman Breeders Association is governed by an elected Board of Directors and volunteer committee members.
To provide excellent customer service in an efficient manner to our members, while maintaining the integrity of the American Brahman on a worldwide scale.
The American Brahman Breeders Association believes the most effective way to serve our members and the beef industry is through constant innovation and the use of genetic performance technologies. The Association will have unyielding commitment to education, member services, youth development, and the value of Brahman genetics in the beef industry. The Association will diligently devote our efforts to promote and advocate for Brahman profitability both domestically and internationally.
Officers & Executive Committee
Dr. Craig Fontenot, President
Larry Barthle, Vice President
Pasquale Swaner, Secretary/Treasurer
Loren Pratt, Immediate Past President
Danny Acevedo
Milton Charanza Jr.
Mark Forgason
Ricky Hammonds
O.W. Schneider
Barry Smith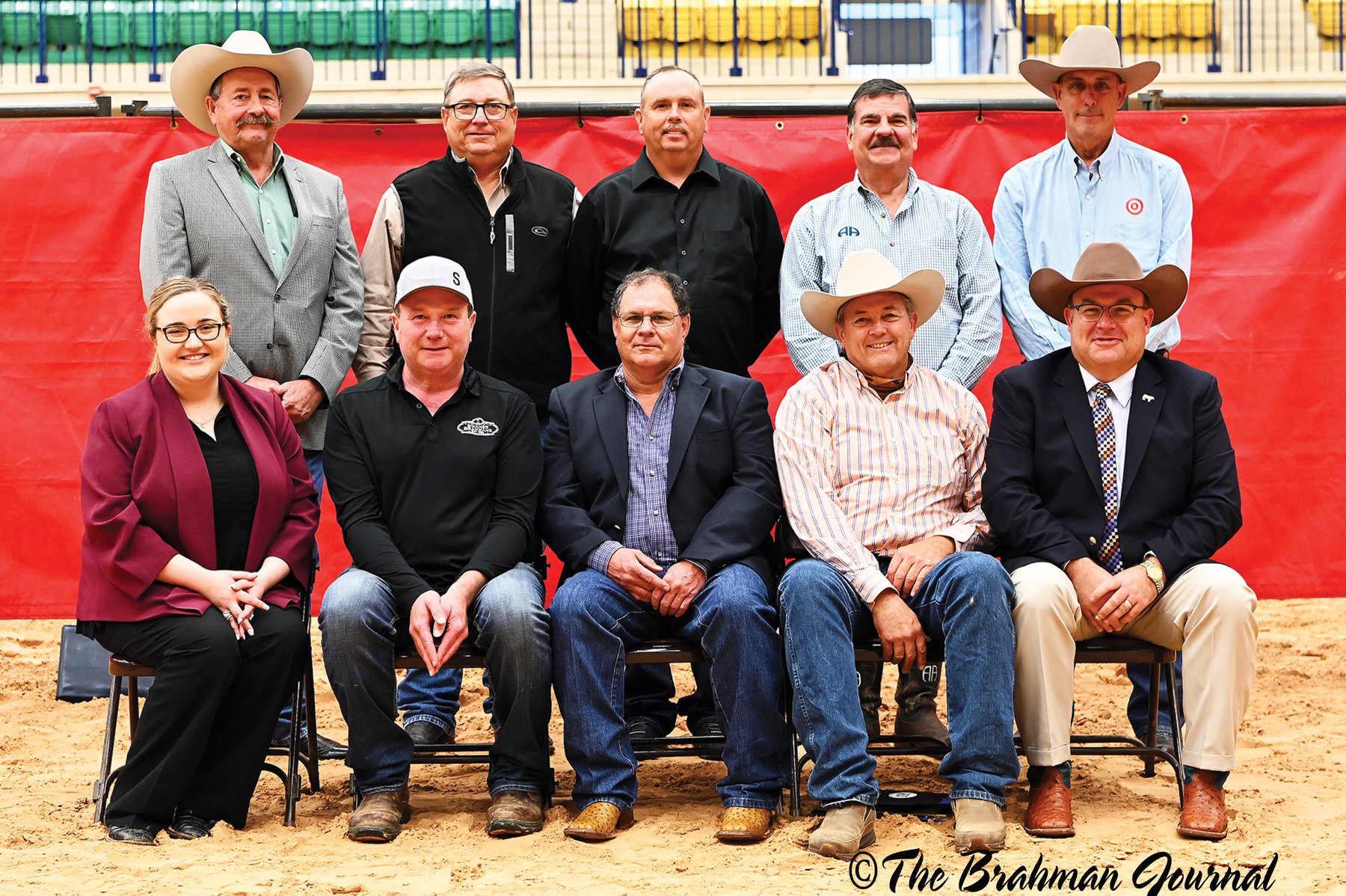 1924 – 1931 A.M. McFaddin
1931 – 1935 J.F. Hutchins
1935 – 1940 F.W. Neuhaus
1940 – 1945 James W. Sartwelle
1945 – 1947 J.M. Frost, Jr.
1947 – 1948 J. Afton Burke
1948 – 1949 Gail Whitcomb
1949 – 1951 Herman Taylor
1951 – 1953 Henry O. Partin
1953 – 1955 Edgar H. Hudgins
1955 – 1958 J.T. White
1958 – 1960 L.S. Harris
1960 – 1962 Ben H. Carpenter
1962 – 1963 A.N. Smith
1963 – 1965 G.L. Paret
1965 – 1967 G.T Stack
1967 – 1969 Leon Locke
1969 – 1971 Robert L. Massey
1971 – 1973 R.W. Mayronne, Jr.
1973 – 1975 Max Hammond
1975 – 1977 John Runnells
1977 – 1979 Dr. Richard Forgason
1979 – 1981 Lee Berwick
1981 – 1983 Frank D. Connell
1983 – 1985 Raymond R. Long
1985 – 1987 Sloan Williams
1987 – 1989 Marcus D. Shackleford
1989 – 1991 Bruce Lowrie
1991 – 1993 Ed Cullers
1993 – 1995 Richard M. Sturlese
1995 – 1997 Mike Partin
1997 – 1999 Bob Parish
1999 – 2001 Coleman Locke
2001 – 2003 Carl Fontenot
2003 – 2005 Jim Williams
2005 – 2007 Jimmy Chapman
2007 – 2009 Dr. Carl McKenney
2009 – 2011 Billy Dan Lindley
2011 – 2013 Bob Hudgins
2013 – 2014 Ricky Hughes, DVM
2014 – 2016 J.D. Sartwelle, Jr.
2016 – 2018 George Kempfer
2019 Loren Pratt