Houston 2023 Show Information
November 22nd, 2022 by Caydi Blaha
Please join us February 27 to March 3, 2023 for the ABBA's highlight event of the year!
2023 International Brahman Show
February 27 to March 3, 2023
Houston, Texas
NRG Center
Schedule of Events:
Wednesday, March 1, 2023
Thursday, March 2, 2023
8:00 a.m. – Group Classes and Female Show
5:30 p.m. ABBA Meet and Greet
7:00 p.m. International Brahman Sale, East Arena. Visit bit.ly/ABBA-Intl-Sale-2023 for more information about the sale. CLICK HERE to view the sale catalog.
Friday, March 3, 2023
---
Weights and Measures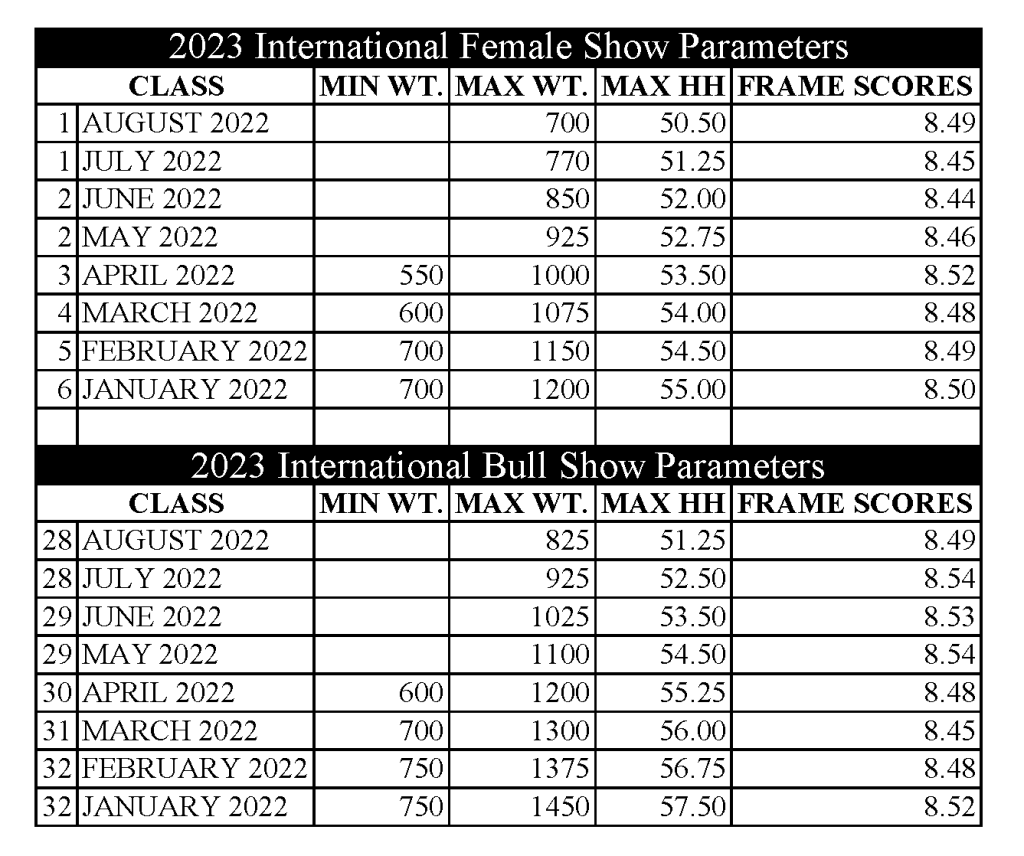 ---
International Guests
International guests should pre-register with the Houston Livestock Show & Rodeo at www.rodeohouston.com.
If you need assistance with invitation letters or travel advice, please contact the ABBA office at 979-485-5528.
---
Hotel Room Block Information
Springhill Suites Houston – NRG Park
1400 Old Spanish Trail, Houston, TX 77054
Phone: 713-796-1000
Rate: $239 USD per night
Last Day to Book: Monday January 16, 2023
Code: American Brahman Breeders Association (ABBA)
Holiday Inn Express & Suites
9300 S. Main St, Houston, TX 77054
Phone: 832-371-9300
Rate: $175 USD per night
Last Day to Book: Monday February 13, 2023
Code: American Brahman Breeders Association (ABBA)