Klaire Fontenot- My AJBA Journey
January 7th, 2022 by American Brahman Breeders Association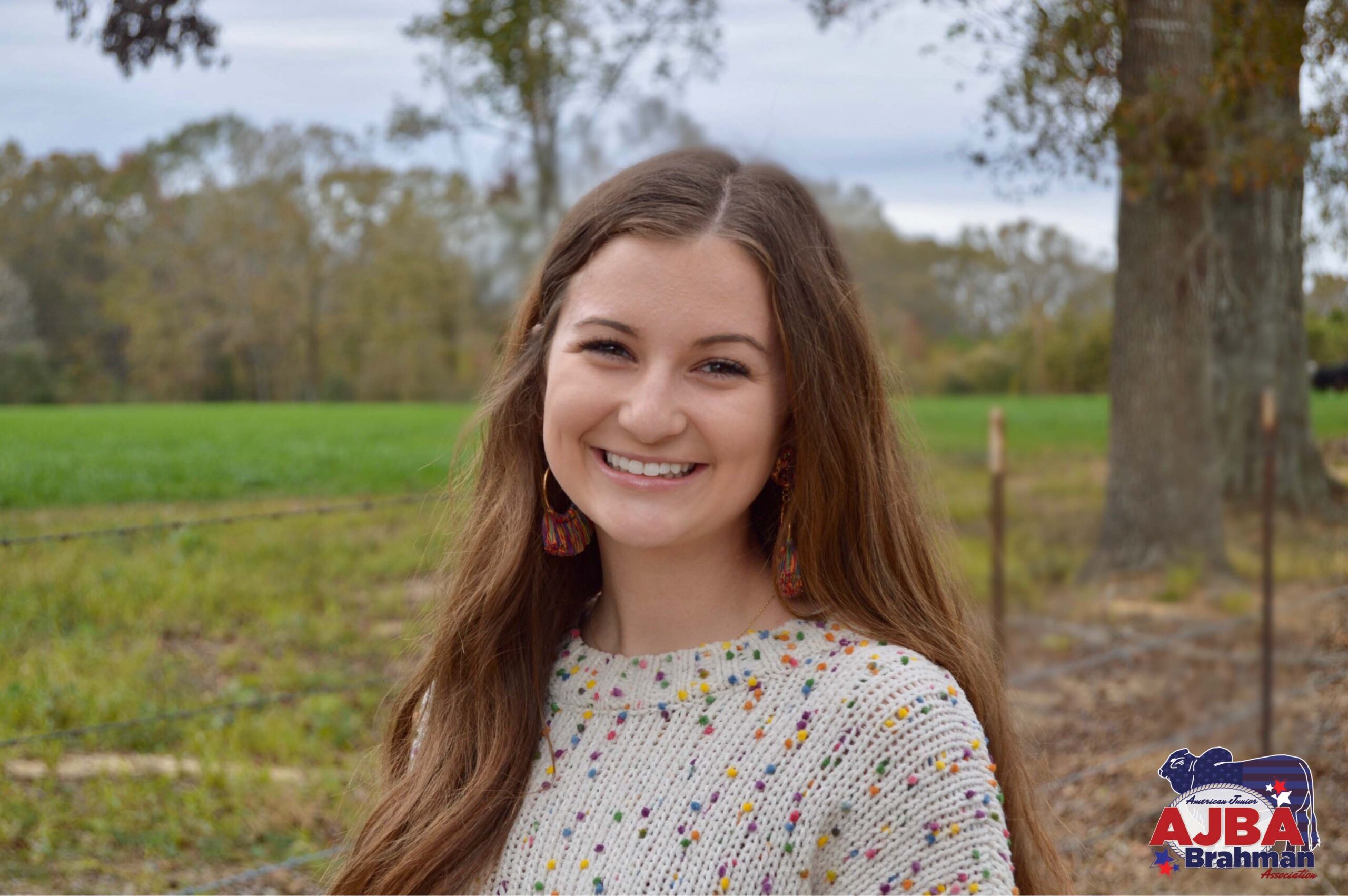 Hey everyone, I'm Klaire Fontenot and I'm from Pine Prairie, Louisiana. I'm 16 years old and a Junior at Pine Prairie High School. I have been a member of the American Junior Brahman Association and the Louisiana Junior Brahman Association for the past 8 years and it has been quite a journey! I am currently serving as the LJBA President & AJBA Treasurer. Through the AJBA & LJBA, I have gained many leadership skills and learned many life lessons. These associations have given me countless opportunities and introduced me to so many great people. Each summer, the AJBA hosts the All American National Junior Brahman Show, which consists not only of a cattle show, but also many leadership contests. The contests such as Public Speaking, Sales Talk, Picture, Photography, Sponsorship, and Herdsmen Quiz are opportunities for each junior exhibitor to expand their leadership skills and express their knowledge of the Brahman breed itself.
My journey through the AJBA has been nothing but amazing! It all began with a little 8 year old girl with a Red Brahman heifer and a goal- A goal to win! Through lots of hours of hard work, preparation, and dedication this dream eventually came to reality. However, the road to reach this goal was not as easy, or as pretty, as it may seem. There were many disappointments, downhill slides, and discouraging moments along the way. Before I reached my goal we took on many losses, but with that goal in my head I knew I could never give up and that I, in fact, was going to win one day. About a year later, my heifer and I won our first show and that lit a fire inside of 9 year old me that still drives me to do my very best each and every day. Without that goal and determination, I would have never made it to where I am today. My advice to any junior is to make a goal, work towards that goal each and every day and no matter how hard it gets never give up. You just have to believe in yourself and your animal. Most importantly, you must realize that everyone deserves a turn to win and your turn will come…… just be patient.
With that being said, I would not nearly be the person I am today without my involvement in the AJBA. This association has most definitely shaped me into the person I am today. It has allowed me to meet so many new people and given me so many different opportunities. I am honored to be a part of a junior association and a breed that is as strong and rewarding as our American Junior Brahman Association!
With Love,
Klaire Fontenot